Thursday, February 9th 2023
A Christian Ministry Bringing Messages of ENCOURAGEMENT and EVANGELISIM
Have a Smile and A Laugh!
Life is often so serious that sometimes we just need a good laugh! We have carefully chosen some great funny pictures and clever cartoons that hopefully wil bring some joy into your life today. Enjoy!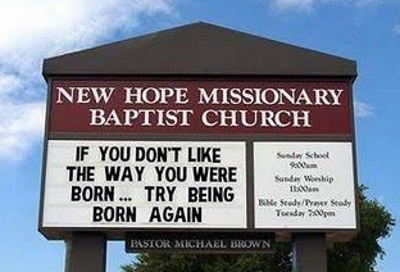 Laugh #153 of 260

Follow us on Social Media

Please Help Support Us!
We appreciate any help you can share, be it big or small.
"NotesOnLife" is NOT a 501(C) group, but every gift helps
this ministry serve people all over the world.
Watch our TV Program on: Why ministries should NOT be 501c