The Prayer of Forgiveness and Salvation
You are just one step from being a Child Of God by simply praying the following prayer
Heavenly Father: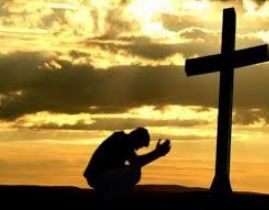 I am a sinner. I confess that I have done many bad things in my life, and I recognize that there is nothing I can do to justify my sin before you as a Holy God.
LORD, I ask you to cleanse me of my sins, to forgive me and restore me to you.
I ask for the Blood of Jesus to cleanse me of my sins and to sanctify my life.
LORD JESUS, I ask you right now to come into my LIFE and HEART.
From this day on, I will follow and obey you and make you both my Saviour, and the LORD of MY LIFE.
Thank you for saving me. In JESUS' Name I pray this, AMEN.
Next Steps!
Get a Bible and start by reading the Gospel of John and the Book of Romans
Find a good Bible Believing and Preaching Church
Get to know Christians mature in the Christian faith and fellowship with them
Pray daily and keep your thoughts on the presence of God